Volbella
Volbella is the newest filler in the Juvederm family. It was specifically designed with a smaller molecular particle allowing it to be placed more superficially than other dermal fillers, making it THE ideal product for smoothing those pesky vertical lines around the mouth (smoker's lines) without adding bulk to the oral area. It is also frequently used to fill tear troughs and give thinning lips a natural appearing plumpness.  Our Master Injectors at Skin Renaissance LOVE Volbella. It is our go-to filler for lips and lip lines.  You can expect your Volbella to last six to twelve months.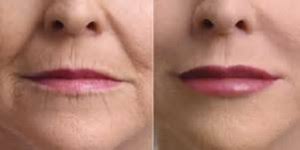 While Aesthetic Injectibles like Juvederm, Voluma, and Botox have become increasingly widespread and popular in recent years, this doesn't mean that you shouldn't employ caution when deciding who you let treat your skin. By selecting an experienced, skilled practitioners such as those hand-selected by Skin Renaissance's owner, Julie Foster, for your injectable procedure, you are ensuring that your outcomes are subtle, natural and expressly designed for your unique anatomy. We stand by our reputation for providing among the best results with a natural appearance available in the Greater Hampton Roads area.  Our Master Injectors remain up-to-date with the most cutting-edge techniques available and their skills are loved by our patients on three continents.
All treatments at Skin Renaissance are individualized to improve your assets while minimizing your idiosyncratic flaws. Our Master Injectors and Master Aestheticians have the trained, discerning eyes of true artists, and are sought out for their outstanding transformations, not only by those in here in Virginia, but by patients from all around the world.