Juvederm Vollure™ Dermal Filler for Mid Face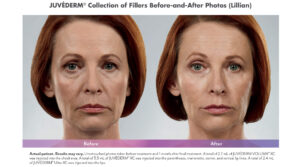 Juvederm Vollure is a hyaluronic acid facial filler, specifically designed for the nasolabial folds and for the parenthesis around the mouth. This is the longest lasting dermal filler on the market for the mid-face, lasting up to 18 months. Before Vollure, Juvederm Ultra Plus was used to treat these mid-face areas, but Vollure uses what is called Vycross Technology, allowing the injector to contour the injected area and provide longer lasting results.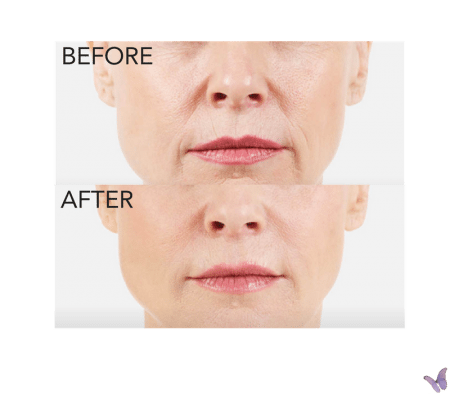 JUVÉDERM® Vollure XC filler smooths moderate to severe lines and wrinkles associated with the normal aging process specifically around the mouth and nose. Injected deep into the facial tissue, it smooths wrinkles and folds by temporarily adding volume in the parentheses or nasolabial folds. The treatment will give you a subtle but remarkable result with lasting effect, up to 18 months. At Skin Renaissance our approach is a naturally refreshed look (never over-done) so everyone will notice, no one will know.
At Skin Renaissance, we also use a proprietary injection technique to ease the "laugh lines" and multiple parenthesis lines that run along our cheeks.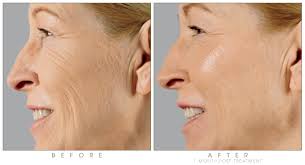 This is a Master Injector level technique, so take care when choosing your injectors, please.
While Aesthetic Injectibles like Juvederm, Voluma, and Botox have become increasingly widespread and popular in recent years, this doesn't mean that you shouldn't employ caution when deciding who you let treat your skin. By selecting an experienced, skilled practitioners such as those hand-selected by Skin Renaissance's owner, Julie Foster, for your injectable procedure, you are ensuring that your outcomes are subtle, natural and expressly designed for your unique anatomy. We stand by our reputation for providing among the best results with a natural appearance available in the Greater Hampton Roads area.  Our Master Injectors remain up-to-date with the most cutting-edge techniques available and their skills are loved by our patients on three continents.
All treatments at Skin Renaissance are individualized to improve your assets while minimizing your idiosyncratic flaws. Our Master Injectors and Master Aestheticians have the trained, discerning eyes of true artists, and are sought out for their outstanding transformations, not only by those in here in Virginia, but by patients from all around the world.