Spring Open House
Monday April 1st
10:00 am - 1:00pm
3:00pm - 7:00pm
Please join us as we, tongue-in-cheek, celebrate the demise the Father of Gravity (the bane of us all !!)
Julie has been planning this event for months, trying to top our Halloween event. And we think she's gonna do it!
There will be AMAZING specials (like the 12 Days of Christmas-type of specials) as well as give-aways, raffles, free gifts with purchase, etc... all done with that slightly wacky party atmosphere that you have come to expect and what makes Skin Renaissance stand out 🙂
Bring a friend, and you can both enter to win a Special prize!
Please give us an RSVP (410-2833) so we dont run out of Julie's new Punch.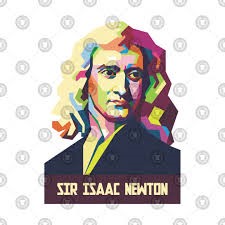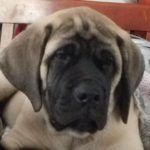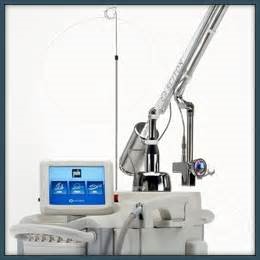 March is all about the Lasers !!
All lasers, all month long.
This is the time to pick up those laser treatments you have been thinking about!
Sciton and Skin Renaissance.
Because Results Matter.
SkinTyte

This ground-breaking new technology is used to selectively heat the dermal collagen deep in your skin while at the same time cooling the epidermis (outer layer of skin) prior-to, during, and after treatment, reducing pain and minimizing internal thermal injury to adjacent skin structures. The result is partial coagulation and contraction of collagen which tightens the skin.

SkinTyte treatment results in a much younger looking skin. The treatment uses a series of pulsed infrared light to improve the appearance of sun damaged and aged skin, as well as decrease patches of facial and neck redness and flushing.

Series of Four treatments

Full Face $1700 Save $300!

Abdomen $2000 Save $400 !!

Neck $1700 Save $300

Other areas available. Call for pricing.

NanoLaser Peel

&

MicroLaser Peel

Using special light energy to instantly remove layers of skin to a depth that accelerates the skin's own renewal process by activation messenger cells.

Which to choose?

NanoLaser Peel

Instantly smooths and refines with zero downtime. Perfect introduction for a the deeper laser treatments.

Reg $350 Now $299

MicroLaser Peel

Take your skin from tired to vibrant in 3 days! Often called the Weekend Peel, gives superior results.

Reg $650 Now $499

Better yet- combine them for the best results!! Get one NanoLaser Peel & Two MicroLaser Peels and really save more.

$1200 $450 OFF
Laser Hair Removal
Now is the perfect time to begin getting ready for summer weather. Throw away the razors and creams. Try Laser Hair Removal.

Save 25% off individual sessions

or

Buy One Series of Six and get a Second Series at 50% off.

Please call for pricing.

Higher price prevails.
The BBL/Fotofacial uses light energy to treat hyperpigmentation, skin laxity, redness & rosacea, environmental damage, and reduce fine lines. Normally a series of three to six treatments, spaced 4 - 6 weeks apart, is needed.

Series of three:

$1100

Savings of $150 !!

After you have completed the "Correction" phase, then you move over to the Forever Young BBL for twice yearly maintenance.

The Forever Young BBL is a proprietary protocol developed by Dr Patrick Bitter, who developed the FotoFacial. He performed twice yearly treatments every year for decades and you should see the results! Their skin looked younger and healthier even a decade later than before they began. This specific protocol actually changes the gene expression to that which you had when you were younger.

Ask to see the full set of before & After pics and you'll be sold.

Both treatments now $800

That's a $100 savings!
The general rule for HALO is under 50 and without significant sun damage or rosacea can do a single HALO. Over 50 and/or presenting with moderate to severe sun damage, rosacea, melasma, or significant enlarged pores will require two HALO treatments. The HALO treatment lasts for 2+ years.

The Rolls Royce of all laser treatments now made even more effective.
Halo laser therapy is an optimal procedure for those who are seeking quick results and don't want to deal with a lot of downtime. It's not only a treatment for aging skin, Halo corrects issues such as discoloration, uneven skin tone and enlarged pores. It also improves sun damage and scarring, and reduces fine lines and wrinkles. Because of the target areas of the treatment, adults of all ages and genders seek its benefits.

The special?? Well, you can choose.

Purchase the HALO for $1500

and choose your free gift:

1) We will HALO your neck for FREE- that's an $800 value

2)We will give you the required skin care products- a $475.00 savings

3) We will add a BBL Fotofacial or PRP treatment to your HALO and accelerate your Collagen growth.

That's a $450 - $600 savings.

This does require a consult before scheduling and may require pre-treatment skincare.