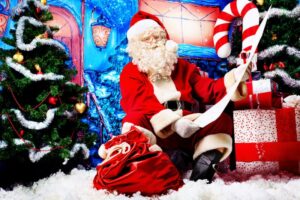 On the 12th Day of Christmas
Its A Do-Over!!!
Today is the LAST Day of our annual Twelve Days of Christmas promotion! The entire staff at Skin Renaissance thanks you for trusting us with your Aesthetic needs. It is our pleasure to know you. We wish a very Merry Christmas.
As always, Skin Renaissance will be closed from December 24th (we are open until noon) thru January 1st. We will reopen on January 2, 2020. This allows our staff to spend quality time with their families.
This is going to be a long one! I am going to try to keep it as brief as possible, so for further explanations and/or restrictions, please refer to the original email.
Day One
Botox for $12/unit.
Regularly $14/unit.
This is your last chance to bank for the New Year.
Minimum purchase of 40 units. You cannot use BD points, but may use other BD promotions.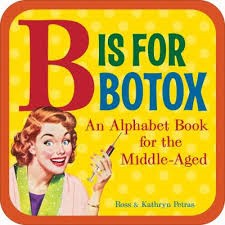 BBL FotoFacial !!
Skin Renaissance's Sciton BBL specifically targets two major problems: Sun Damage and Rosacea.
Using light energy we specifically target the moderate to severe sun damage (brown spots, freckles, and fine lines and wrinkles) as well as the broken capillaries and flushing in the nose and on the cheeks. One to three treatments is generally needed depending on the severity of damage.
Reg $450 each
Today $325 each
That's a savings of $75 off each treatment
Not sure about the number of treatments you may need?
Call today and schedule your complimentary skin consultation and Visia analysis for before December 13th and we will honor the above price!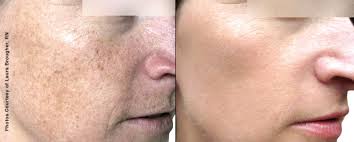 Liquid Facelift
The THREE syringe Liquid Facelift contains:
Purchase Three Voluma for $2700 and we will give you Volbella 0.55 ml syringe AND Botox 10 units for FREE !! Plus you will get a Skin Medica Holiday bag (value $125). That's a total savings of $715 !!
The FOUR Syringe Liquid Facelift contains:
Purchase four Voluma for $3600 and we will give you a Juvederm Ultra or Ultra Plus AND Botox 20 units for FREE. Plus you will get a Skin Medica Holiday Bag for FREE (value $125).
That's a total savings of $1005 !!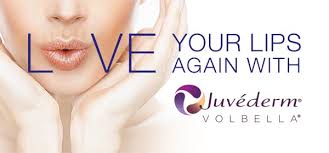 Juvederm Ultra, Ultra Plus, Volbella (1.0ml), and Voluma are all $100 off each syringe and Vollure is $150 off.
Not sure? Call today and schedule a complimentary consultation with Suzanne or Julie and we'll tell you your options. Schedule this consult before December 20th and we will honor these amazing offers!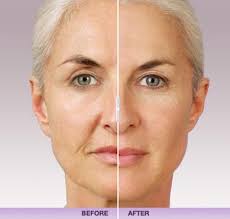 All Regularly priced Skin Medica products are:
One product = 15% off
Two products = 20% off
Three or more = 25 % off
All purchases over $400 will get you a FREE Skin Medica Travel Kit ( $120 value)
And check out the extra special deals below!!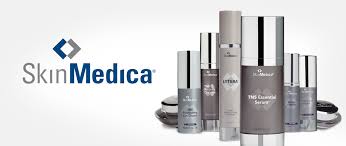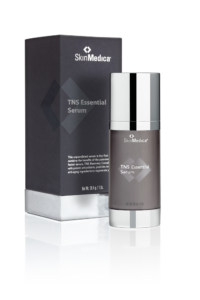 Purchase a
TNS Essential Serum
and a
Total Repair & Defense (any)
for $321 (reg. $349)
and get a Skin Medica Vitalize Peel
for FREE !!
This is a $228 savings!!
Sorry. There is a limit of two.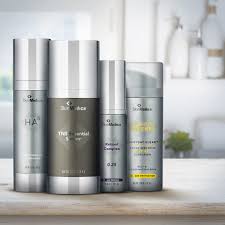 Buy a
Everyday Essential Kit
and TNS Eye Repair for $577
get a FREE TNS Recovery
Complex valued at $220 !!
This kit contains everything you need !!
TNS Essential Serum, HA-5, Retinol Complex, and Environmental Defense SPF. Plus it's already priced $84 off !!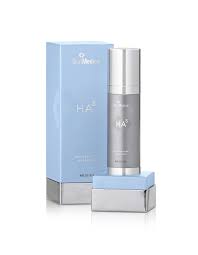 HA-5
This is Julie's ABSOLUTE favorite product!! Our non-compliant owner is actually compliant with HA-5.
Five different molecular weights of Hyaluronic Acid penetrate deep in to the skin leaving softer and plumper skin.
Buy HA-5 for $178
Get an HA-5 Lip Plump System for FREE (a $68 value)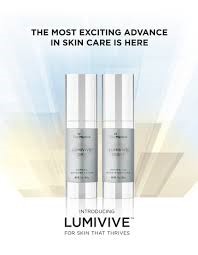 Get full coverage protection against ALL environmental exposure !!
Using the Lumivive System with Essential Defense SPF protects you against UVA, UVB, Infrared, and Blue light exposure. And the Lumivive System actually repairs the damage that has already occurred. You will have noticeable results in as little as five weeks!
Buy the Lumivive System and an Essential Defense SPF (your choice) and you will get a Free Vitalize Peel (a $200 value)
Day 5 - Choose from 3 Facial Treatments!!
Dermafile
ACHIEVE THE LOOK OF POLISHED PERFECTION!
Dermafile™ is a skin polishing and resurfacing tool made of stainless steel and finely crushed cosmetic diamonds. The files lightly polish the skin manually, removing the top layer of dead skin cells, and leaving velvety smooth, fresh, rejuvenated skin. Dermafile™ is a very effective tool for treating aging and sun damaged skin, scars, acne scarring, pigmentation, stretch marks, fine lines, enlarged pores and clogged pores.
Book 12/11/19 - 12/24/19 and they're $99.00
Book after 12/24/19 and they're $109.00
Dermaplaning
Dermaplaning is the leading alternative to microdermabrasion. It enhances collagen production and product penetration, making your anti aging serums work more effectively. Performed by a Master Esthetician, this procedure uses a surgical blade to remove dead skin cells from the surface of the skin as well as facial hair and some pore congestion, such as black heads. There is no pain and no downtime with dermaplaning.
Skin Medica Age-Defying Facial
This gentle, but thorough facial uses TNS (growth factor) technology to infuse your skin with moisture. Following an invigorating cleansing and steaming, Karen and Lindsey, applying all the tricks of their trade along with the Science based Skin Medica skin care products to leave your skin glowing, supple, and soft.
Sclerotherapy
Sclerotherapy is the treatment of removing those unsightly spider veins from our legs. Using a ridiculously small needle and a concentrated saline solution, the Master Injectors at Skin Renaissance can easily banish those spider veins!!
Regularly $350
Today $299



Day 7
Hydrafacials - Our most popular aesthetic treatment! Perfect for pre-party and pre-holiday gatherings with ZERO downtime!
Each Signature HydraFacial MD is $25 off.
Each Booster is 25% off
Each Lymphatic Drainage Therapy is 25% off
Each Perk is 25% off
How is this possible? What's the catch?
The HydraFacials MUST be completed by January 31st. No exceptions!
Call us to purchase or schedule (if you're unsure what you need) before we return for the Thanksgiving Holidays and we will call you back on our return.
Each Scheduled Appointment requires a $50 NON-REFUNDABLE deposit at time of booking that will be applied towards your amazing HydraFacial.
Get to experience our Most popular Aesthetic Treatment!
Perfect for pre-party and pre-Holiday get-togethers!
Zero downtime. Beautiful skin.
Skin Renaissance was the first in the area to perform the Halo treatment and both Julie and Suzanne do more of them than anyone else.
Halo precisely targets years of damage to your skin and addresses the appearance of:
Discoloration

Sun damage

Visible signs of aging

Uneven skin tone

Enlarged pores

Poor texture

Appearance of fine lines

Appearance of scars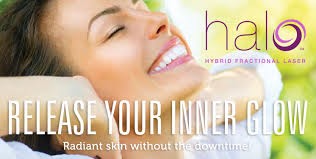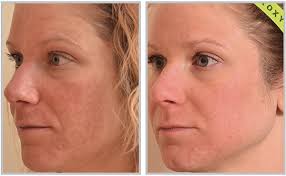 The Deal:
Purchase a Halo for your face ($1500) or your chest ($1200) and we will do your neck for FREE (an $800 value)
OR
get the required Skin Medica Pretreatment (Everyday Essentials Kit) for Free (a $600 value)
Not sure? Schedule your complimentary HALO consultation for before 12/31/19 and we will honor this amazing deal.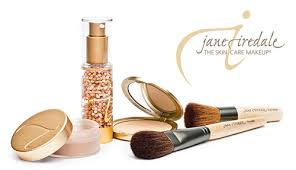 Day 9
Amazing savings on Jane Iredale Mineral makeup.



Jane Iredale is the Original Mineral makeup. All natural. Not tested on animals. No artificial colors or additives.
Purchase any one Jane Iredale product and save 15%
Purchase two Jane Iredale products and save 20%
Purchase three or more Jane Iredale products and save 25% !!!
This offer is good on both in-stock and special orders.
Come in or call today between 9:00 am - 6:00 pm to purchase.
Want a free Make-up consultation? Call today and schedule your makeover before 12/24/19 and we will match these prices!
MicroNeedling with PRP
Microneedling with PRP is an effective, highly advanced technique to trigger natural collagen production in the skin tissues. Microneedling with PRP can do wonders for skin that has begun to show the signs of age. Your body's natural healing processes are accelerated with PRP, and as the collagen production increases, your skin regains its natural elasticity, smoothness, firmness, and glow. It can be performed on the face or body.
Treats
* Fine Lines and Wrinkles
* Acne Scars
* Loose or Sagging skin
* Stretch Marks
* Large Pores
* Environmental Damage
* Dull Complexion
* Hyperpigmentation
* Thinning Skin
* Rosacea
* And Much More !!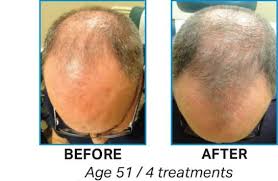 PRP for Hair Loss
About 50 million American men and 30 million women have male- or female-pattern baldness. It can begin early in life, but is much more common after the age of 50, when more than 50 percent of men will experience some kind of hair loss. The PRP (Platelet-Rich Plasma) contains intrinsic Growth Factors that trigger hair follicle activation. It is pure science. On average you can see a 30% increase in hair in four months. Not only that, but the hairs are thicker and stronger.
This is not a one and done. We start with four treatments, spaced about 4 weeks apart, then twice yearly.
The Deal:
The Starter Series is $3000.00
That is a $600 savings !!!
Are you a good candidate? Call today to schedule a free consultation before 1/31/19 and we will honor this special.
NanoLaser Peel by Sciton
It uses light energy to instantly remove the top layers of the skin at a depth that also accelerates the skin's own renewal process by activating special messenger cells. Microdermabrasion and chemical peels often don't get deep enough and other lasers leave a layer of heat-damaged cells that interrupt the ability of these messenger cells to communicate with deeper layers of skin. Only the Nano Laser Peel from Sciton has the precision to work at just the right depth, creating beautifully smooth, luminous skin.
Great for:
Mild wrinkles

Scars

Keratosis (i.e., looks like "goose bumps")

Sun damage (i.e., brown spots)

Other pigment irregularities
Regularly $350 Today $299
Limit of three per person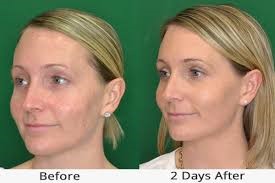 Kybella
Kybella is a nonsurgical alternative to surgical liposuction. It is ideal for smaller areas like the dreaded double chin, sculpting the jawline, back fat rolls, and that bra/underarm fat thing we all hate. Basically if you have it, we can get rid of it.

Kybella requires a Consultation with one of our Master Injectors. Call today and book your Kybella Consultation and we will give you $200 off each treatment thru May 30, 2020 !!
Psst... Monday 12/9/19 is Day Twelve
And it's a Do-Over
If you missed any of the previous specials, you'll have one more chance 🙂
Merry Christmas !!