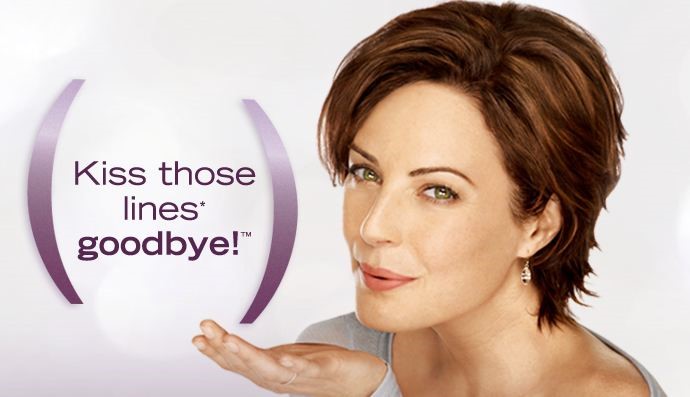 Juvederm Ultra XC® and Juvederm Ultra Plus XC® – with comfort-enhancing lidocaine.
Since its introduction in 2006, Juvederm is now possibly the most popular all around dermal filler. Concentrations of cross-linked hyaluronic acid are highest in Juvederm, more than that of other dermal fillers currently available. Cross linking makes Juvederm long lasting, generally 6 – 12 months. In some facial areas you can boost effect duration by using in combination with BOTOX®.
In addition, Juvederm has a remarkably smooth consistency which makes it an ideal filler for those with thinner or sensitive skins. The manufacturing process makes it an easy flow gel that most physicians prefer both for ease of treatment and comfort levels during injection.
What is Juvederm®?
Juvederm® is a gel filler that is used to reduce lines around the nose and mouth such as vertical lines around the lips as well as smile lines and marionette lines (the lines running downward from the corners of your mouth). Juvederm® has a distinct advantage over other fillers in that it lasts up to a year.
How Does Juvederm® work to reduce wrinkles?
Juvederm® is a dermal filler that replaces hyaluronic acid (HA), a natural substance that hydrates skin. As you age, HA diminishes in your skin causing it to lose its structure and create wrinkles and folds in your face. Juvederm® reduces the wrinkles and folds by restoring the volume and smoothing the skin.
What is Involved in Injecting Juvederm®?
Juvederm® injections are administered in our office by simply injecting the substance into the treatment areas. The treatment may involve several injections in one area or injections in several areas.
How Long Does the Procedure Take?
Depending on the area, the process of injecting Juvederm® into the skin can take only minutes.
Are Juvederm® treatments painful?
The needle used to inject Juvederm® into the skin is very fine making the injections almost painless. If you have an issue with needles or are very sensitive to them, a local or topical anesthesia can be applied to numb the area. At Skin Renaissance, we use a very effective topical anesthetic that not only decreases discomfort but also substantially decreases bruising.
How Long Does it Take to See Results with Juvederm®?
With Juvederm®, you will see results instantly. The areas where Juvederm® is injected look smoother and fuller to restore a younger look to your face.
How Long Do the Results from Juvederm® Last?
Juvederm® usually lasts for about six to twenty-four months, depending on area.
What are the Benefits of Juvederm®?
While there are several cosmetic fillers and injectables from which to choose, Juvederm® offers the following benefits:
Smooth consistency that looks and feels natural
More comfortable than other fillers
Little or no recovery time
No allergy testing required
Juvederm is an excellent treatment for:
Lip enhancement
Deep folds
Facial lines
Wrinkle correction
Lip augmentation
Facial contour shaping of the cheeks and as a temporary chin "implant" alternative (See Voluma)
Thin lines on the face and above the lips
In some cases, Juvederm® acts as a temporary scar fille
The Juvederm Special Advantage
A special advantage of Juvederm® wrinkle filler are the three levels of product formulation – Ultra, Ultra Plus and Voluma. These levels provide solutions for deep folds and lines, moderate wrinkling and the fine lines found around the lips and eyes. New Voluma is the Instant Cheekbone maker!
The three product formulations include:
Juvederm Ultra is a highly cross-linked formulation for more versatility in creating volume and contouring of facial wrinkles and folds. Ideal for lip augmentation, fine lines, and the under-eye area.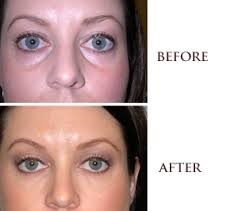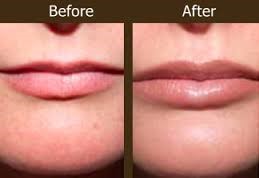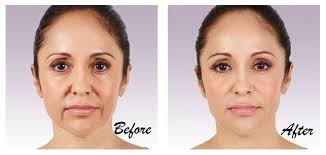 Juvederm Ultra Plus is a more highly cross-linked robust formulation for creating volume and correction of deeper folds and wrinkles.
Juvederm Voluma is formulated to lift – providing cheekbone enhancement like never before.
Juvederm has been used in Europe since 2000 and in Canada since 2002. Juvederm products are currently approved or registered in over 36 countries, including all major European markets. If you would like to learn more about what the Master Nurse Injectors at Skin Renaissance can do for you, please contact our office today to schedule your first appointment.